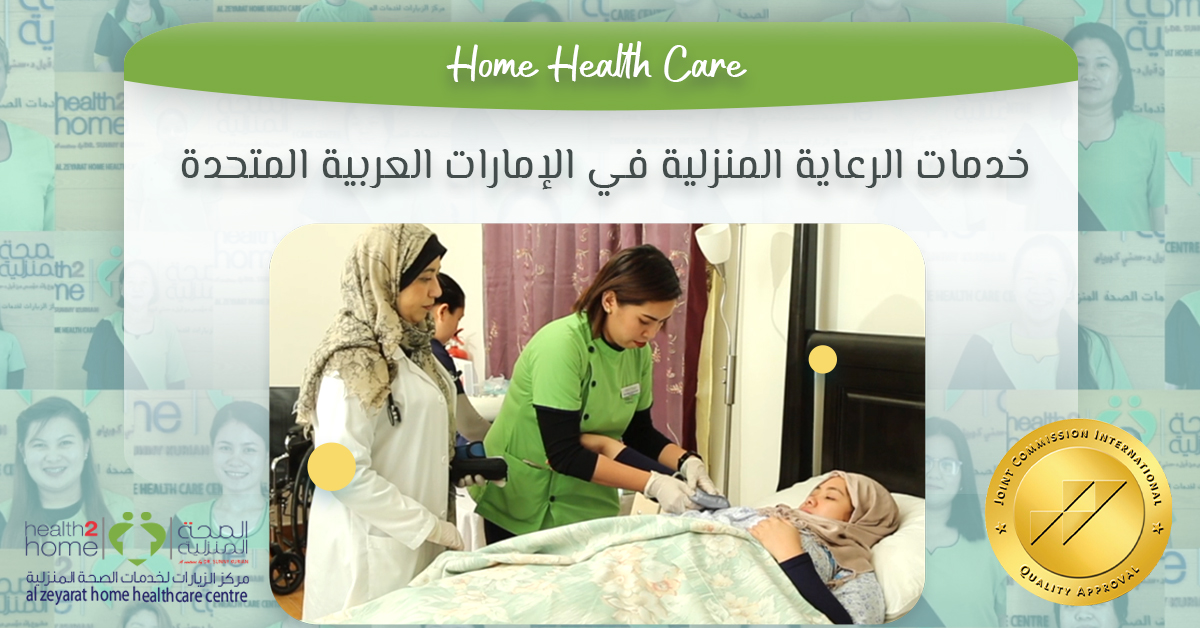 Taking care of loved ones in need can be an overwhelming experience at times, but not to worry as you can always get help with home health care services. There are a plenty of home care services across the UAE, but if you want to get the best care you should definitely choose Health2Home .Established by pre-eminent pediatric care expert, Dr. Sunny Kurian, this premium home health care service is a leader in delivering excellence and aims at transforming home health solutions.
Being in touch with the forever evolving personalized home care services, the medical and nursing experts at Health2Home provide a world –class service for various needs across all Emirates in the UAE. The specialized team devises plans best suited for each individual patient within the comfort and privacy of their homes.
With a vision of improving the quality of life of each patient, the Healtht2Home provides a multitude of services. The home care services can be long term as well as short term depending on one's needs. The long-term services include:
Ventilator at home: This service is available for all age groups and dedicated to help in the care of patients who require mechanical ventilation at home. The expert team of physicians, nurses and physiotherapists help in the safe transition of the patient from hospital setting to their home.
Palliative care: This service aims at improving the quality of life of a patient undergoing critical phases of chronic illness including cancer, kidney ailment etc. The expert team from Health2Home helps in both treating the disease as well as understanding nature of illness and providing special support to relieve the pain, stress, anxiety faced by the patient.
24/7 caregiving services: Health2Home offers round the clock home care services providing caregiving and companionship for patients of all ages. The caregivers will also help your loved ones with the daily tasks.
Senior care: Compassionate care is needed for our elders as they become more prone to injury and illness. Age related health issues like dementia, Alzheimer's warrant for in-home nursing care. Elder care services provided by professionals of Health2Home make sure your loved ones feel safe and cheerful.
Mother& baby: Taking care of a newborn can be a challenging experience for new parents. Health2Home's experienced nurse will navigate you through the first few weeks and help you become a pro at taking care of all day to day activities like feeding, bathing, diaper changing.
Pediatric home care: Children and their families can get tailor made plans helping in maintaining stability in a child's life.
Post-operative care: The recovery phase after a major/minor operation requires assistance, Health2Home's discharge care team will help you get back to your normal self by devising a holistic plan of care covering all aspects of recovery.
Besides, these long-term services Health2Home provides an array of short-term services encompassing wound care, blood test at home, doctor at home, nursing services and infusion at home. The leader in home care services also has physiotherapy services to relieve you from different kinds of distressing pains or handling medical conditions such as post-stroke care, post-operative care etc. from the comfort of your home.